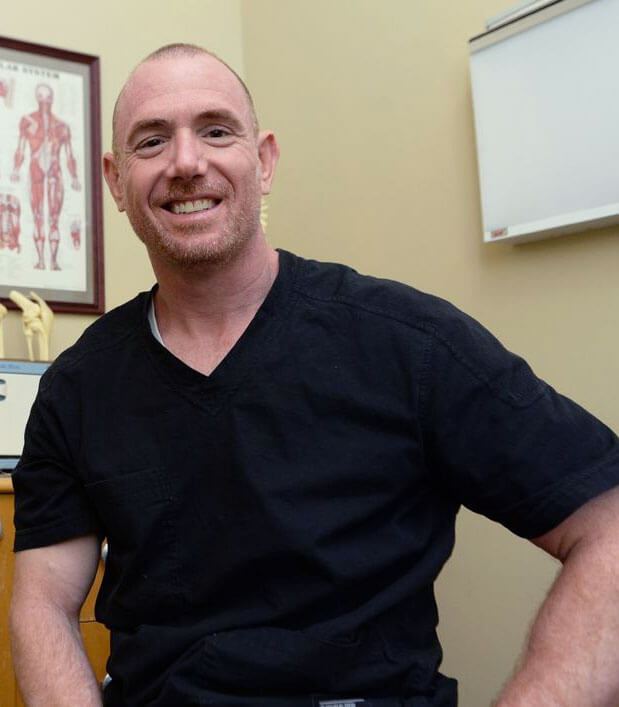 Steven Biegel, DC, QME
Dear Prospective Patient,
A little about myself...

I grew up in the small community of Sparta New Jersey. At 17 years old, I enlisted in the United States Navy and completed the Naval Nuclear Power Program. Of my six years of service as a reactor plant engineer, the last two brought me out to San Francisco. After my naval service, I enrolled at California State Northridge with the intention of obtaining my B.S. in Kinesiology, as a precursor to Physical Therapy School. Completing my volunteer hours in a hospital based physical therapy clinic made me rethink my career path. The clinic was too large and impersonal. It felt to me like an automated spine factory.
As chance may have it, I suffered a low back injury and a friend referred to a chiropractor. At the time, I had no idea that the profession even existed. I made the appointment, and the care I received truly resonated with me. It was hands on natural healing, with an emphasis on the correction of spinal bio-mechanics. It wasn't long before I made a lateral shift, and enrolled in chiropractic school. The education I received at Life Chiropractic College West was quite an experience. Frankly; I didn't agree with some of the philosophies and techniques that were taught. In chiropractic school, as well as many other facets of my life, I was viewed by many as somewhat as a maverick. I chose to focus my attention on the abundant scientific, evidence based approaches to musculoskeletal health care. Overall, the education was very good, and I graduated near the top of my class; Magna Cum Laude.
I feel that it is important to mention that the practice of chiropractic is not purely an academic endeavor. One must also posess the motor skills and dexterity to perform manual medicine efficaciously, as well as harbor the intent and compassion to serve one's patients with healing intentions. I do my absolute best to demonstrate these traits on each and every patient encounter.
In my private life, I enjoy spending time with my wife and two daughters. I love cooking and I LOVE eating. My hobbies include weight lifting, jogging and Brazilian Jui Jitsu; the gentle art.
Thank you for taking the time to read a brief synopsis of my life. I look forward to meeting you.
Sincerely,
Steven Biegel, D.C., Q.M.E.